Upcoming programming
15/12/2023
TBM : MAX DURANTE - SAMANTHA TOGNI - DAVID ASKO - MOGINSKI
TECHNO
Le Petit Salon
Lyon
16/12/2023
TBM : DAVID ASKO - SEDUCE ME - NICO RENO
TECHNO
Le SexToy Club
Avignon
09/03/2024
WARUM MEINE LIEBE : BILLX - DIMENSION BONUS - GRAViiTY - HYSTA - DiRPiX - MOUNEM
HARDTEK
Cosmo.ooo
Clermont-Ferrand
WE HAVE ACTIVATED THE SHOTGUN AMBASSADORS PROGRAM AT OUR EVENTS!
With each ticket purchased, as an ambassador, you have the opportunity to sponsor your friends and you will receive a 15% discount for each seat sold via your link.
Your sponsored friends will also benefit from a 10% discount on their order if they become an ambassador.
The artistic collective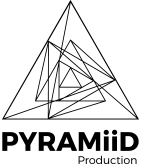 MORE THAN 180 EVENTS PER YEARS PRODUCED THROUGHOUT FRANCE
LILLE • CAEN • STRASBOURG • TOURS • LYON • PARIS
CLERMONT-FERRAND • MONTPELLIER • TOULOUSE
Follow the news